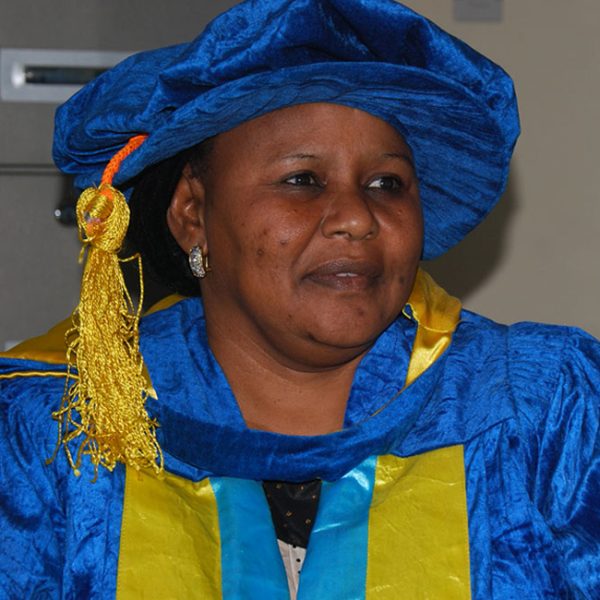 Hajiya Mariya Adamu Nyako
Hajiya Mariya Adamu Nyako was born 27th June, 1964 at Mayo-Belwa in Mayo-belwa local government of Adamawa State.
She started her primary education in Mayo-Belwa Primary School in 1970 – 1976 from where she gained admission to Queen Elizabeth Secondary School, Ilorin in Kwara State.
Upon completion of her Secondary school, Hajiya Mariya secured admission into Ahmadu Bello University, A B U, Zaria in 1986 and graduated with a BSc degree in Home Economics in 1989. She was posted to Government Secondary School, GSS, Girei in Adamawa State for the National Youth Service Corps, NYSC mandatory national assignment which marks the beginning of her working experience in the public service.
In the teaching profession, Hajiya Mariya Adamu Nyako rose from a classroom teacher to become Vice Principal at Army Barracks Secondary School in Yola.
Again, her dedication to duty and sheer hard work did not go un-noticed when Government in 1998 appointed her Director, Family Support Programme, a parastatal under the Government House, Yola. She served in this capacity for one year when she was reappointed Principal between 1999 -2006.
In September, 2007, Hajiya Mariya Adamuwas appointed Executive Secretary for Adamawa State Scholarship Board and when the Board was changed into a Scholarship Trust Fund in January, 2008,she was retained as the Executive Director to the Fund. Even when she was promoted Deputy Permanent Secretary 30th May, 2012, she still remained the Head of the Trust Fund until her appointment as Registrar of the Polytechnic 1st December, 2016.
Suffice it to say here that the newly appointed Registrar of the Polytechnic, HajiyaMariya Adamu Nyako is a recipient of several Awards from various groups and organisations including the Merit Award of Excellence by Arewa Consultative Forum as the most Student' Friendly Executive Secretary in Adamawa State, Merit Award by the Student Union Government (SUG), Federal University of Technology, Yola as the Mother of the Year and Merit Award of Excellence by the National Union of Adamawa State Students among several other awards.
In addition to her qualifications, HajiyaMariyaAdamuNyako holds a Post Graduate Diploma in Technical Education from the University of Jos as well as a Master's Degree in Education (M.Ed), Education Management from ModibboAdama University of Technology, MAUTECH, Yola.
HajiyaMariyaAdamuNyako, the new Registrar of Adamawa State Polytechnic is married and loves Reading, Travelling and Sports.
 Functions/Responsibilities  
Responsible for the general administration of the polytechnic.

Formation of policies and implementation

Strategies for organizational operations

Co-ordination of all activities

Responsible of staff and students' welfare and discipline

Keeping of records of the polytechnic

Insurance of certificates of services, etc